Want To Join The Industry Leader In Railroad Facilities Construction?
Our company's positive culture is what motivates and retains talented employees. Everyone who works for us has great opportunities and the chance to make a meaningful impact.
Ryan Fisher, Sr. Project Manager
Employee empowerment, the highest safety standards, diversity, competitive benefits package - these are just a few of the perks of working for us. Our corporate culture values you and the knowledge you bring to GAC. The highly collaborative environment fosters innovative thought, a team approach to safety culture and open voices throughout every level of our organization. You are the key to our continued 45+ years of success and the long-lasting relationships we continue to build.
Office Professionals
We are looking for experienced project managers, estimators, project assistants, accounting and human resources staff interested in working in a highly collaborative office environment that rewards innovative voices and creative thinking. We are always open to hiring knowledgeable, independent professionals who can continue to help us grow. Please contact us regarding job openings.
Inquire

About Our Office Professional Careers

Today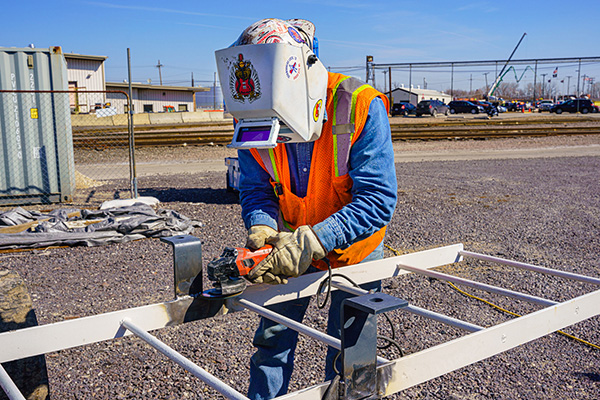 Field Professionals
We are continuously looking for superintendents, safety and quality managers who are decisive and want autonomy over their projects. With projects in over 36 states, we need experienced and knowledgeable field professionals interested in travel positions. Please inquire below to start your career with us.
Inquire

About Our Field Professionals Careers

Today
Interns
Our paid summer internship opportunities are ideal for college students majoring or minoring in Civil Engineering, Construction Management or related fields and want real-world experience in the railroad construction industry. Our interns will participate in all facets of construction management including project management leadership, safety, quality, scheduling, and estimating. Interns will have the opportunity to earn college credit when possible and a paycheck at the same time! Contact us for more information and how to apply.
Inquire

About Our Interns Careers

Today